7 Secrets to Cinematic Writing.
Hope you can attend the Mississippi Writer's Guild Annual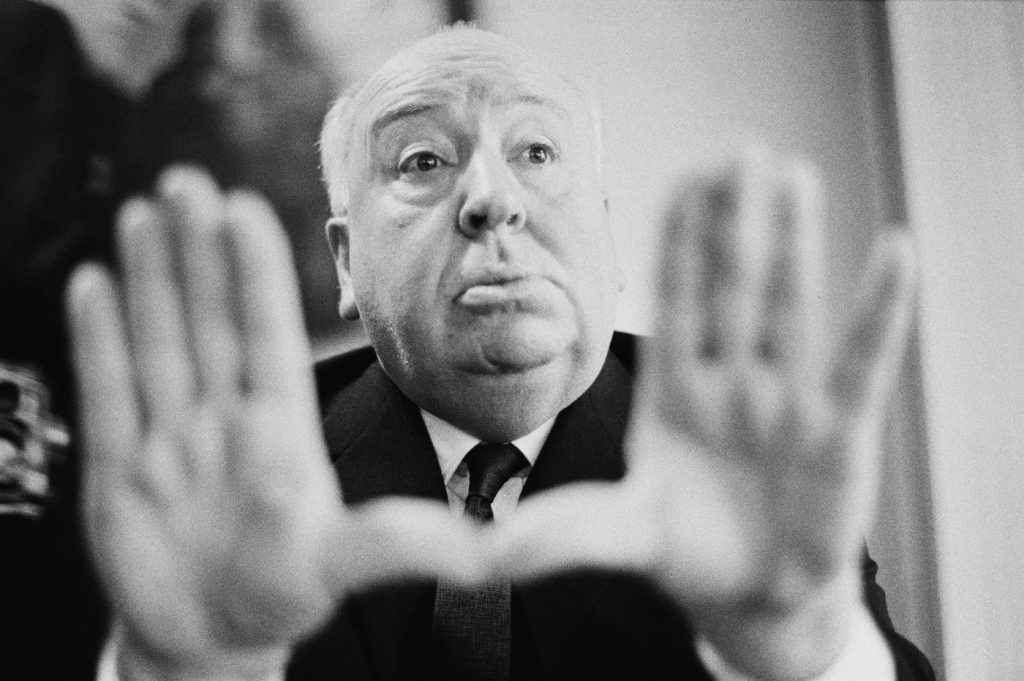 Conference July 27 at the Grammy Museum in Cleveland, Miss.  I'm putting on 4 workshops titled, "7 Secrets to Cinematic Writing." It could've been titled, How to Write a Book (fiction or non-fiction) That's More Likely to Garner the Attention of Movie Producers and Directors, like my man above, Alfred Hitchcock. In fact, the producers of my story want to create a modern day Hitchcock-like thriller. I'm okay with that. 
I'm trying to be nonchalant, when actually, I was thrilled when Red Thread Pictures read my novels and said they wanted to make a movie out of The Rector. What author wouldn't be. In fact, they told me the team gave a thumbs up on both novels, but wanted to start with The Rector. If it was a success, they'd take on The Actress. 
It wasn't until later I concluded why they'd liked them both. The answer  came from a friend who said, "It reads like a movie. You should make a movie of it."
That was the last thing on my mind. But a year later, when Red Thread Picture's CEO told me his team thought it "read like a movie," I thought, I'm good with that. 
I had no idea how I'd come to write cinematically. After realizing what had happened, I decided to help others improve their chances of getting their story in front of "Hollywood." I hope you'll come enjoy a day full of educational material and writing workshops for authors and writers of all kinds. The Mississippi Writer's Guild is offering a variety of information and potential new friends for writers of all kinds from everywhere.  
Below is a post from Susan Marquez, president, Mississippi Writer's Guild, promoting the conference. (Click facebook below to see her post.)
"Don't miss our annual conference July 26-27. My friend Michael Hicks Thompson will lead an exciting and educational workshop titled **"7 Secrets to Cinematic Writing." Limited space available – register today! 



Susan Marquis, president, Mississippi Writer's Guild




Learn more about tagging on Facebook.