Did Most Good Writers Grow Up On A Farm?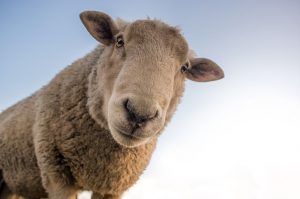 I've been to many writing workshops — held a few of my own — and I invariably ask for a show of hands, "How many of you grew up on a farm?" More than half usually hold their hands high. And proudly.
Granted, it's a small sample size for any bona fide research project. But, it does seem to me that many writers did grow up in the sticks. In case you didn't know, the "sticks" is a euphemism for Southern redneck. We're people who develop red necks from being out in the sun all day for work, not pleasure. (I became so dark my nickname became "Chief," as in Indian Chief.) "The sticks" has nothing to do with being surrounded by dense woods. They're merely the isolated parts of the world. Isolation is paramount to being part of the sticks. Me? I was born in my mother's own bed, in the middle of nowhere Mississippi, in the sticks.
Ben Franklin was a farmer. John Grisham grew up on a farm. Tennessee Williams and William Faulkner grew up in small towns, which I call the semi-sticks. Johnny Cash grew up in the real sticks. The list goes on.
Here's George Orwell on growing up in isolation: "I had the lonely child's habit of making up stories and holding conversations with imaginary persons, and I think from the very start my literary ambitions were mixed up with the feeling of being isolated and undervalued."
People who grow up isolated from the kinetic world of social interaction have a highly developed imagination — at least, that's my premise.
Who else gets to play with real farm animals, not stuffed toys? We interacted with chickens, sheep, horses, cows, even bulls. I have a bull-riding scar to prove it. Our nearest neighbor was half a mile away. School was two miles. Nope, I didn't have to walk uphill both ways. But we did have to wait on the gravel road for the school bus to gather us up like little chicks on the roadside. Far better than some of my schoolmates who had to climb on the bus at five A.M. just to get there by seven-thirty. They came from the real sticks.
What does growing up in isolation have to do with being a writer? When you grow up in the country, you learn to make your own action. You create wild scenarios in your mind. You're bored to death unless you learn to be creative at a young age. Today, video games seem to do that for the young. Fine motor skills are nice to have, but they can't compare to an untamed imagination. Don't get me wrong. Some people grow up in Brooklyn, or Oakland, or South Chicago, and develop their own kind of creativity. Urban-like imagination.
But growing up in the sticks … you could double the fun if you were fortunate enough to have your own horse. Mine was named Missy. I fed her, groomed her, and saddled her most every day for a ride into the far unknown. Which is where I'm headed now.
Goodnight. From the city.