Bolivar Commercial Gives a Shout Out to The Actress
Bolivar Commercial a division of the Pitsburgh Post-Gazette highlights the release of Michael Thompson's "The Actress" the second novel in the Solo Mystery Series.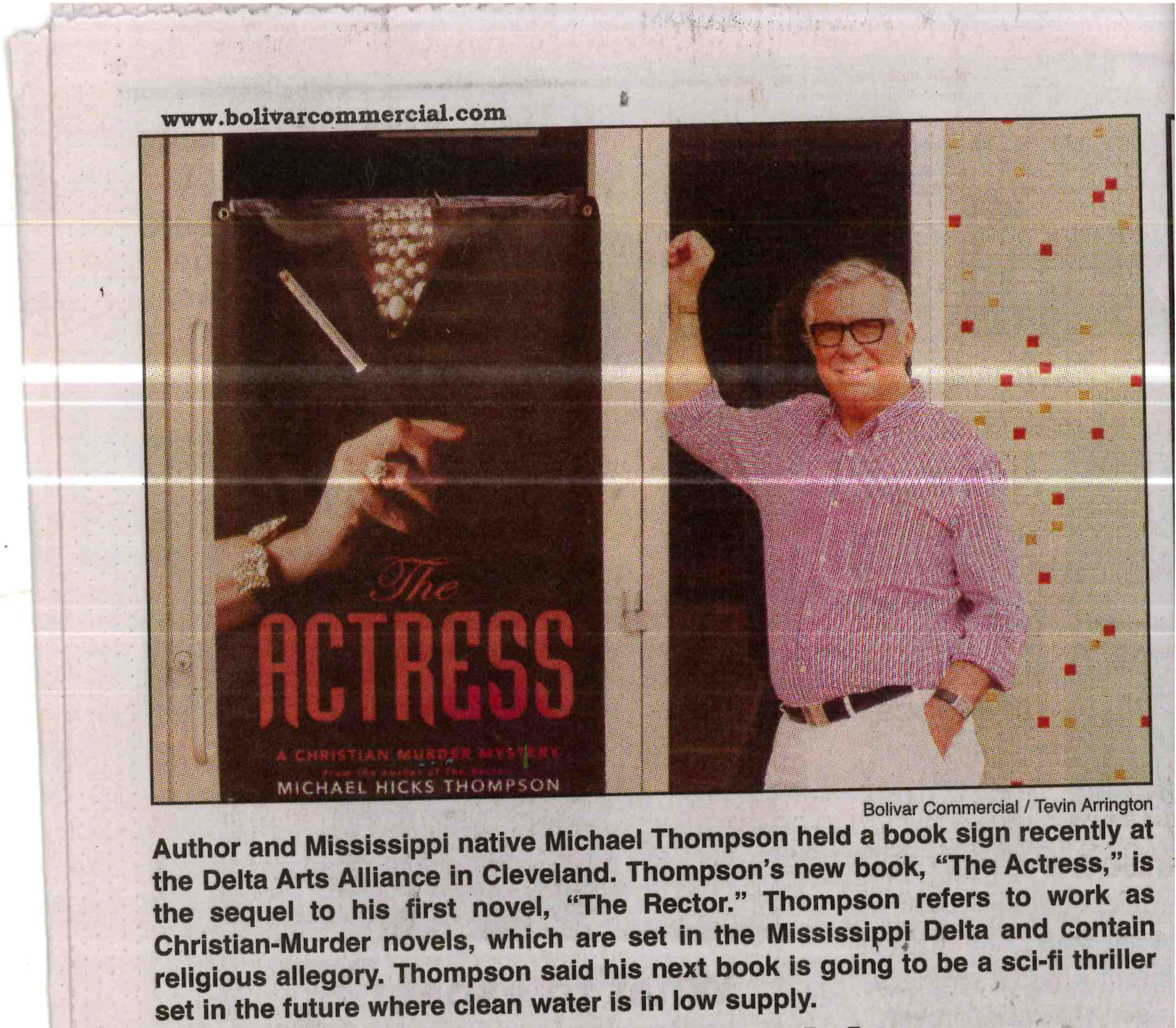 Author and Mississippi native Michael Thompson held a book signing recently at the Delta Arts Alliance in Cleveland. Thompson's new book, "The Actress," is the sequel to his first novel the, "The Rector." Thompson refers to the work as Christian-Murder novels, which are set in tyhe Mississippi Delta and contain religious allegory. Thompson said his next book is going to be a sci-fi thriller set in the future where clean water is in low supply.