Save The Cat!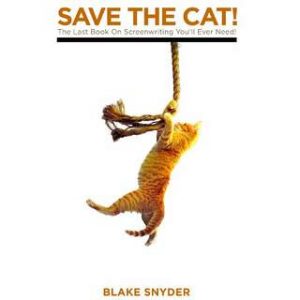 It seems like every author wants their book to become a movie. And for good reason. It's how John Grisham got his career kicked off. The Firm was being made into a movie about the same time his book was released. It catapulted him into stardom.
I'm not saying Grisham wrote The Firm intending for it to be a movie. I'm quite sure he didn't. But authors nowadays should do just that. Write their novel, or non-fiction, so that it reads almost like a movie script. That's what I did with The Rector, and guess what? It looks like it's going to be made into a movie. It's in the early stages of location scouting and casting.
Now, what's this SAVE THE CAT! book all about? It's about writing screenplays. I've written a few of those myself. And SAVE THE CAT! helped me understand how to apply screenwriting to novel writing. I've received several reviews stating that The Rector would make a great movie. I think that's because I wrote it to be a movie. A novel first, of course, but a novel that can easily transfer into a movie. I couldn't have done it without reading and studying Blake Snyder's little book. It's the best book on screenwriting I've read, and I recommend it to authors all the time.
So, if you're writing a novel, or even a non-fiction book, you'd do well to buy this little book and take it to heart.