The Soul: Where It's Taking Us
FREE BOOK puzzle question below*
None of us if perfect, but some of us will be.
In the history of mankind, there have been only three who were perfect. Jesus, of course, was without sin. Perfect. But so were Adam and Eve. Well, "perfect" until the day they decided to replace God with some knowledge of their own. God had created them to be perfect—never sinning, never dying, but living on earth forever, worshiping their creator. But in His wisdom, he had given them free will. Eventually, they listened to bad advice (a lie to be more accurate), and brought us all down with them. That apple contained the knowledge of the difference in good and evil, something they hadn't known before.
Oh well, some of us will be perfect some day. More on this good news in a minute.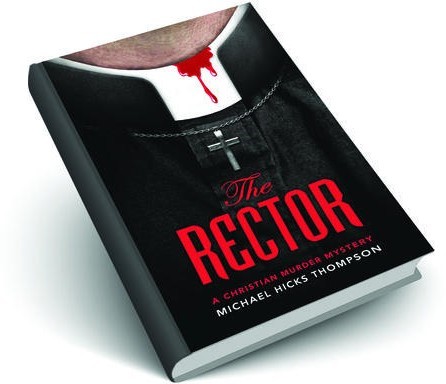 Let's take a quick, FREE BOOK detour: Since we're discussing the soul and where it takes us, Do you believe that once a person is saved he/she can lose their salvation?" The first seven souls who leave a comment in the comment section below with their answer and a simple explanation of that answer, will receive a free copy of The Rector.
Now, back to the soul and how we can achieve perfection.
Not being a theologian, I have to rely on trained scholars, like Tim Keller, to help us understand where our soul is taking us.
Tim Keller:
"The human soul was built for worshipping and enjoying the true God, and all truly human life flows from that. In this world, all of humanity, even those who have turned away from God, still are supported by 'kindly providences' or 'common grace' (Acts 14:16-17; Psalm 104:10-30; James 1:17) keeping us still capable of wisdom, love, joy, and goodness. But when we lose God's supportive presence all together, the result is hell.
"On the other hand, a soul that has decided to center its life on God and his glory moves toward increasing joy and wholeness. We can see both of these 'trajectories' even in this life. But if, as the Bible teaches, our souls will go on forever, then just imagine where these two kinds of souls will be in a billion years. Hell is simply one's freely chosen path going on forever. We wanted to get away from God, and God, in his infinite justice, sends us where we wanted to go.
"In the parable of Luke 16:19ff, Jesus tells us of a rich man who goes to hell and who is now in torment and horrible thirst because of the fire (v.24) But there are interesting insights into what is going on in his soul. He urges Abraham to send a messenger to go and warn his still-living brothers about the reality of hell. Commentators have pointed out that this is not a gesture of compassion, but rather an effort at blame-shifting. He is saying that he did not have a chance, he did not have adequate information to avoid hell. That is clearly his point, because Abraham says forcefully that people in this life have been well-informed through the Scriptures. It is intriguing to find exactly what we would expect—even knowing he is in hell and knowing God has sent him there, he is deeply in denial, angry at God, unable to admit that it was a just decision, wishing he could be less miserable (v.24) but in no way willing to repent or seek the presence of God."
So there you have it. Some of us will be perfect some day. And what a glorious day it'll be!
God didn't make us to be successful. He made us to be Holy.